The Travel Business Academy is a professional training and educational program that teaches travel entrepreneurs how to start a travel business. I've always wanted to teach and give back so this is my way of teaching others what I've learned over the last 19 years in how to start and grow a travel businesses.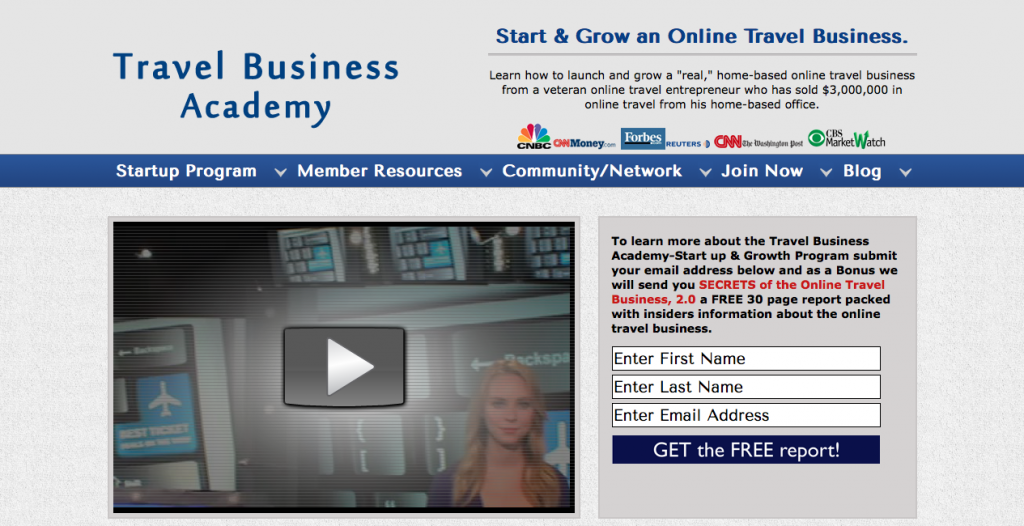 A long-term goal is to some day be a professor and teach travel, tourism and entrepreneurship. I figured I'd get started now rather than waiting. There is nothing online or being taught at the university or college level for what we have created in the Travel Business Academy. I've purposely kept the course affordable so that any global entrepreneur contemplating getting into the travel business can learn first hand really what it takes to succeed and how to think through the entire travel startup process. As of February 2013 we have over 100 entrepreneurs in the Academy learning and building travel start ups. In December 2012 we had 4 new travel start ups launch.

The Travel Business Academy includes:
*5 online business development and marketing modules. Go through each module at your own pace and learn how to build your online travel business from the ground up.
*Downloadable worksheets that take you through proven business start-up processes.
*Access to the Travel Business Academy member forum, where you can network with other like-minded entrepreneurs.
*Training videos, marketing reports, and the Travel Business Library packed with educational resources about the travel business.
*Sample contracts and travel supplier pitch letters I've used in my travel businesses over the past 19 years.
Join Today and start building your own travel business.