Below are some of the successful projects I've worked on.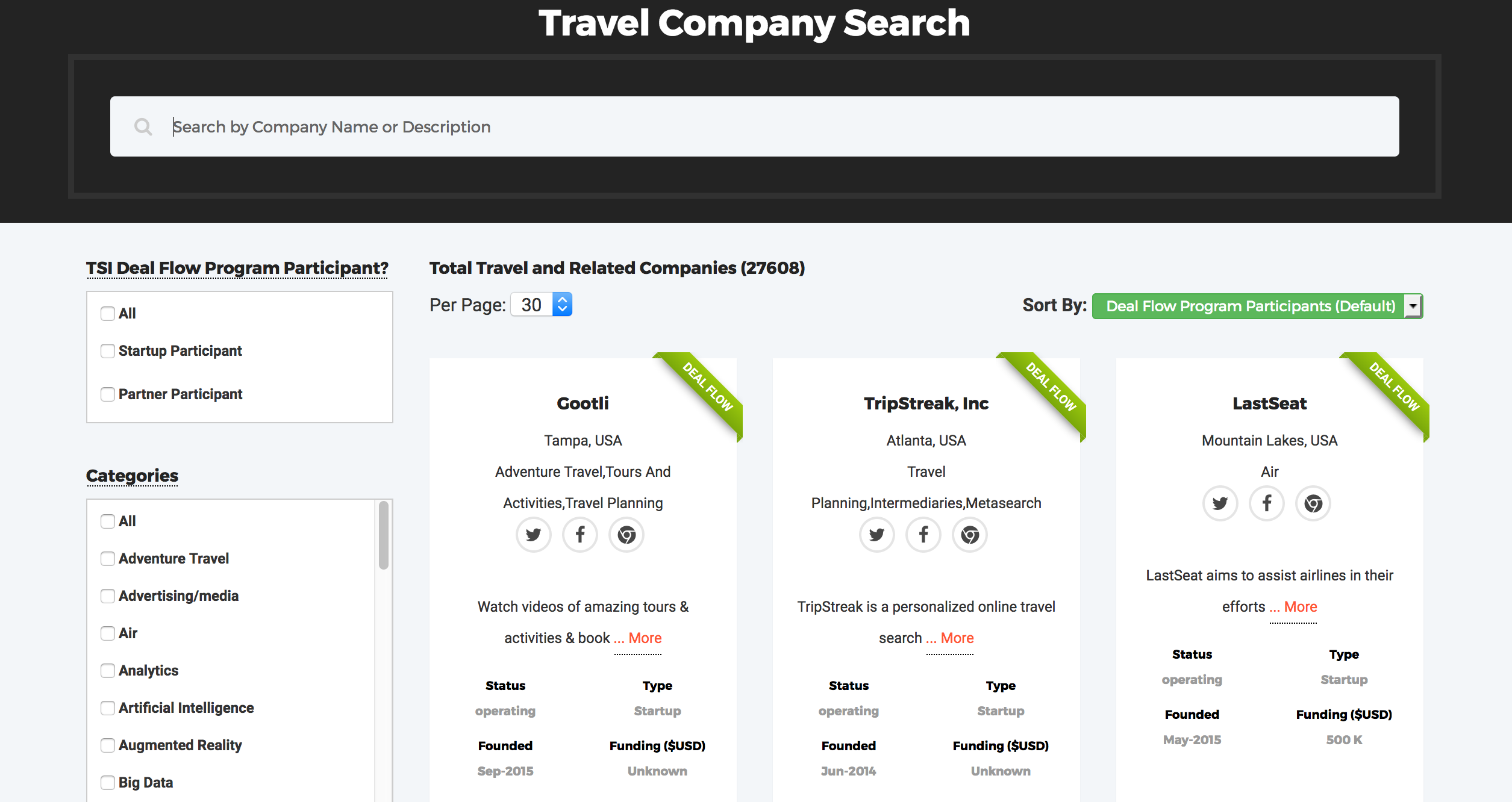 We launched TravelStartups.NET in January 2017, a digital network to help new travel technologies connect with corporate travel companies and investors.

We launched Travel Startups Incubator in August 2014, the world's first, global, virtual travel technology incubator. We invested in 19 companies in 2-years. As of 12/31/16 we have produced a ROI of 7.55x on our invested capital.

We launched TravelStartups.co in March 2013 as a business blog for travel CEO's and founders. Over 15,000 unique visitors visit TravelStartups.co now on a monthly basis. Our email database is over 7,000. Our Travel Startup Founders Series interviews the world's leading travel CEO's and founders including Steve Kaufer, Founder of TripAdvisor, Sam Shank the Founder of TripAdvisor and Chip Conley the Founder of Joie de Vivre.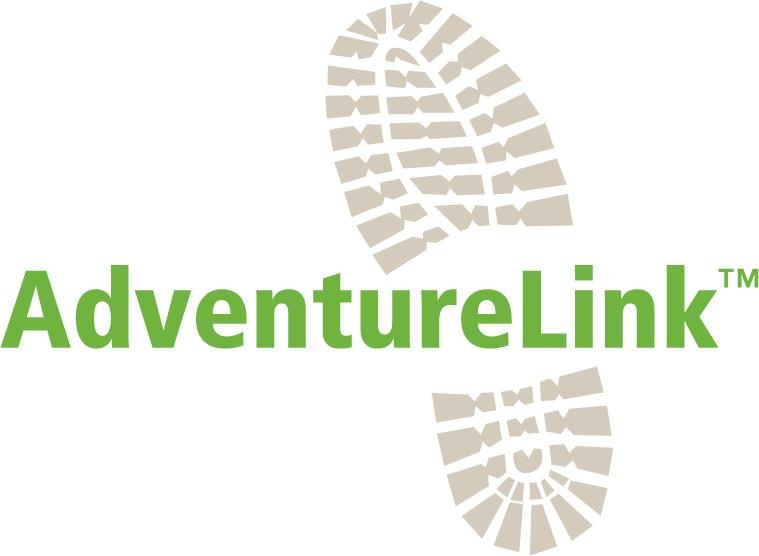 In early 2014 I helped AdventureLink contract a distribution deal with one of the largest Internet companies in the world. The deal is worth millions in lifetime value.
Federated Travel– A travel domain expert with over 25 premium domain names including BoutiqueHotels.com, ParisHotels.com, NewYorkHotels.com, and OrlandoHotels.com
Travel Product: An Expedia EAN affiliate.
Project: Worked directly with the CEO to analyze and research transitioning the domain names from an affiliate to an OTA or online travel agency model.
*Prepared a comprehensive market research and strategic plan to transition the domain name brands to an OTA business model.
*Analyzed and prepared competitive analysis reports to determine the best online travel software to run the new business.
Examined the products and services and spoke directly with Rezopia, Juniper, Carsolize, NEMO-Pricesurfer, GP Solutions,
Switchfly, Zenith Software, AmnSoftOntra.
*Analyzed and prepared full feature benefit analysis sets on 3rd party hotel room inventory wholesalers, Tourico Holidays,
Hotelbeds, GTA, Kuoni, All Tour America and Personal RGE Tours.
*Created a business model canvas and financial models showing how the domain OrlandoHotels.com could increase gross profit
margins from 3%-8% to 20%-30% by transitioning from Expedia EAN to a OTA business model taking the transaction and
fulfilling the travel direct to consumer.
*Conducted a deep dive into analyzing the Orlando travel market including the total number of hotels, rooms, traffic, andnum
ber of leisure travelers coming to Orlando, Florida.
*Helped CEO with building a 12-month cash flow and pro-forma financial statement to present to the board of directors.
*Created a three phase 18-month operational plan to transition the domain names from Expedia EAN to an OTA.
*Created a marketing strategy to launch OrlandoHotels.com targeting Florida and Georgia leisure travelers visiting Orlando, Florida.

BuyWithMe Destinations– A travel vertical/channel for the social group buying website BuyWithMe with 1.3 million members, a VC backed start up by Bain Capital and Matrix Partners.
**NOTE: BuyWithMe was acquired by Gilt City (Gilt Group/Jetsetter) on Nov 1, 2011.
Travel Product: A monthly 7-day flash sale, selling between 8-10 regional, national and Caribbean vacation offers at 50% off to members.
Project:  Worked directly with the founder of BuyWithMe on a weekly basis to develop, launch and manage a new travel vertical/channel to sell travel deals to its 1.3 million members.
*Prepared a comprehensive market research and competitive analysis report on BuyWithMe's top 20 competitors including Living Social, Jetsetter, SniqueAway, Travelzoo and Expedia.
*Conducted in depth travel research and participated in the development of a consumer travel survey of the BuyWithMe members to assist in developing the core travel product.
*Travel product development including deal pricing and profit strategy.
*Creation of sales representative training and pitch materials.
*Ongoing coaching and advisement services for the sales representatives.
*Vetted, approved and planned the travel deals for sale in the monthly Destinations travel channel.
*Business development and travel distribution partnership negotiations.
*Travel deal acquisitions and deal flow for the monthly BuyWithMe Destinations travel channel.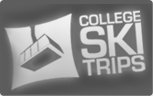 CollegeSkiTrips.com- Online Travel Agency/Tour Operator, Acquired in August 2007. Matt was the former founder and CEO of CollegeSkiTrips.com the leading "youth based" online ski and snowboard travel company in North America. The company is now owned by the largest ski tour operator in the country, Ski.com.
Highlights under Matt's ownership included:
*The #1 buyer of hotel rooms at Breckenridge Ski Resort (Vail Resorts, Inc. a publicly traded company) in the 2006/2007 ski season.
*Wholesaler and Partner to STA Travel the 9th largest travel company in the world with 110 retail travel agencies. In 2007 STA Travel was our largest wholesaler and travel partner.
*Online Travel Technology and Software Developer of a proprietary online direct-connect for 660 retail travel agents to buy ski and snowboard packages for the agencies clients. We built a customized direct-connect for the STA Travel agents to access to book ski and snowboard trips. The customized direct-connect included the ability for the agent to search all our inventory, research the resorts, book the trip by making a deposit and paying by check or credit card. We built a customized fulfillment area where the individual STA Travel agents could login and print out clients receipt and itinerary including all the check in information, driving directions and more.
*Operated a sales distribution network of 15 sales reps that distributed 200,000 brochures a year to over 2,000 colleges and universities in the U.S. & Canada.
*CollegeSkiTrips.com was #1 most visited web site by college students @ Google & Yahoo search engines searching for college ski trips.
*Online Travel Software – Travel Booking Engine Software- We built a customized online travel software booking engine. The online booking engine and reservation system replicated the business process in which college students, youth ski & snowboarders buy, plan, and manage their vacations online.